Records Office Hours 7:30 am - 4:00 pm
Email: smhs-records@smjuhsd.org * Fax: 805-314-2739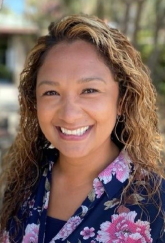 805-925-2567 Ext. 3736
egomez@smjuhsd.org
Sonia Melena - Student Data Specialist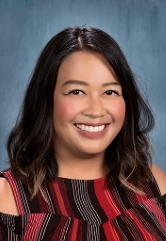 805-925-2567 Ext. 3764
somelena@smjuhsd.org
Registrar
is responsible for the enrollment of students, procuring and securing cumulative folders, generating official transcripts, and changing data information.
Registrador
es responsable de la inscripción de los estudiantes, la adquisición y obtención de carpetas acumulativas, la generación de transcripciones oficiales y el cambio de información de datos.
Student Data Specialist
is responsible for maintaining school records as well as generating student data reports and building the school master schedule.

Especialista en Datos estudiantiles
es responsable de mantener los registros escolares, así como generar informes de datos de los estudiantes y crear el horario maestro de la escuela.
All new students enrolling at Santa Maria High School must complete the online enrollment forms. In order to complete the process, you must have an email account - follow the instructions below. Additional forms may be required if any of the following apply.
INSCRIPCIÓN DE NUEVOS ESTUDIANTES
Todos los estudiantes nuevos que se inscriban en Santa Maria High School deben completar los formularios de inscripción en línea. Para completar el proceso, debe tener una cuenta de correo electrónico.
Transcript fees

are $3.00 per official transcript. There is no fee for unofficial transcripts. Cash or money orders can be made payable to "SMHS". Current seniors are exempt from transcripts fees.
Fax -

a written request may be faxed by the student to the registrar at

(805) 314-2739. Be sure to include the following

:
Full name of the student (as shown on the birth certificate)

Birthdate

Graduation Year

Complete address where the transcript is to be mailed

A copy of the student's picture ID
Mail (US Postal)

- a written request, including the above identifying information, may be mailed by the student to the registrar at the following address:
Santa Maria High School
901 S. Broadway
Santa Maria, CA 93454
Attn: Records Office
Email -

A request, including the above identifying information, may be emailed bu the student to the registrar at: smhs-records@smjuhsd.org
__________________________________________________
Seniors -

At the end of the school year, submit a request to have your transcript forwarded to your College or University. Please request your transcripts early.



SOLICITUDES DE TRANSCRIPCIÓN
Costo de transcripción

son $ 3.00 por transcripción oficial. No hay costo por transcripciones no oficiales. El efectivo o los giros postales pueden hacerse pagaderos a "SMHS". Los estudiantes del grado 12 recibin los transcripciones gratis.
Fax -

el estudieante puede enviar una solicitud por escrito al registrador al (805) 314-2739. Asegúrese de incluir:
Nobre completo del estudiante (como se muestra en el certificado de nacimiento

Fecha de nacimiento




Año de graduación

Dirección completa donde se enviará la transcripción por correo

Una copia de la identificación del estudiante
Correo Postal

:

El estudiante puede enviar una solicitud por escrito, incluida la información de identificación anterior, al registrador en la siguiente dirección:
Santa Maria High School
901 S. Broadway
Santa Maria, Ca 93454
Attn: Registrar
Correo electrónico

-

el estudiante puede enviar una solicitud, incluida la información de identificación anterior, al registrador a: smhs-records@smjuhsd.org
__________________________________________________________________________________
Estudiante del grado 12:

al final del año escolar, envíe una solicitud para que su transcripción se envíe a su universidad o universidad.
Students must be withdrawn by the parent/guardian who enrolled the student.

Parent/guardian must provide proper ID at the time of withdrawal

Books/computer laptops and all charging attachments must be returned to the Library. An official transcript will not be issued to the forwarding school until fees are cleared.
RETIRANDO A UN ESTUDIANTE
Los estudiantes deben ser retirados por el padre / tutor que inscribió al estudiante.

El padre / tutor debe proporcionar una identificación adecuada al momento del retiro.

Los libros / computadora portátils y todos los archivos adjuntos de carga deben devolverse a la Biblioteca. No se emitirá una transcripción oficial a la escuela de reenvío hasta que se liquiden loscosto.
CHANGE OF PERSONAL INFORMATION
Address and phone number changes must be submitted on the

"Change of Personal Data"

form obtained from the Records Office or by clicking above.
Address changes must be submitted with a utility bill or rental contract that verifies the new address.
CAMBIO DE INFORMACIÓN PERSONAL
Los cambios en la dirección y el número de teléfono deben enviarse en el formulario

"Cambio de datos

personales

"

obtenido de la Oficina de registros.
Los cambios de dirección deben presentarse con una factura de servicios públicos o un contrato de alquiler que verifique la nueva dirección.