Inspiring all students to be lifelong learners who can determine their own success.
Our mission is to provide a quality education for all students by promoting literacy, higher-order thinking, personal accountability, and social responsibility.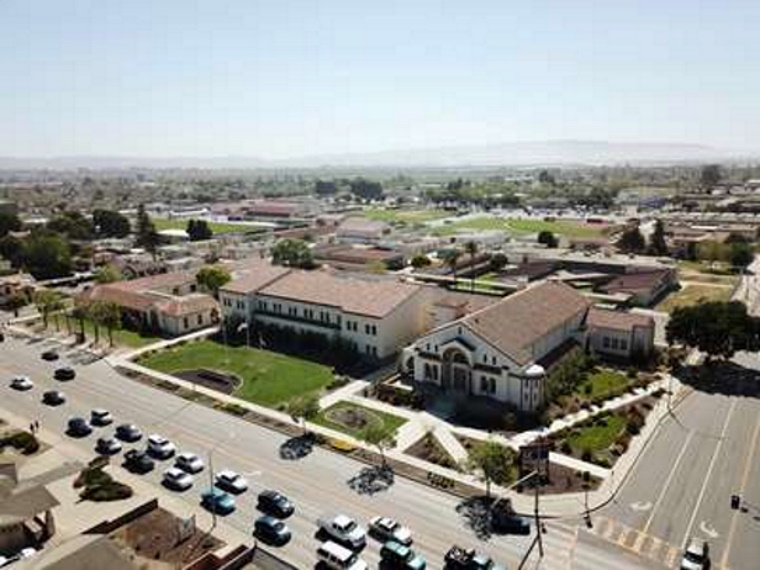 Welcome to Santa Maria High School," Home of the "Saints" Santa Maria High School is located in the heart of Santa Maria and is dedicated to meeting the personal needs of all students. Our school has a diligent staff of caring teachers who engage all students in innovative educational practices to provide them with a quality educational experience. We have a population of 3,200 students for this year (2022-23), and we look forward to serving every one of our students.

SMHS graduates have attended and graduated from colleges and universities throughout the nation, including Harvard University, USC, Brown University, the Military Academies, and all CSU and UC campuses.


Additional Programs

Un Cafecito, or Coffee with the Principal, was created for English- and Spanish-speaking parents as a forum for the delivery of school information for student achievement. Parent feedback is welcomed on school-wide issues and policies. We offer a variety of other programs to meet the varied needs of our students. These programs include AVID, FFA, FBLA, CSF, Spanish Honors Society, and several other clubs and organizations. SMHS offers AP courses in English, Foreign Languages, Math, Social Sciences, and Science.

SMHS was founded in 1893 and is the second-oldest High School functioning on its original site in the state of California. It will hold its 129th Commencement on June 8, 2022. We are proud of our long history and distinguished graduates. A former Saint was the Lieutenant Governor of the State of California, Abel Maldonado. Another graduate is Mayor Alice Patino of Santa Maria, and many of our graduates have distinguished themselves in the fields of education, medicine, government, agriculture, law, and business.