Girls soccer: The Saints are heading to second-straight CIF championship game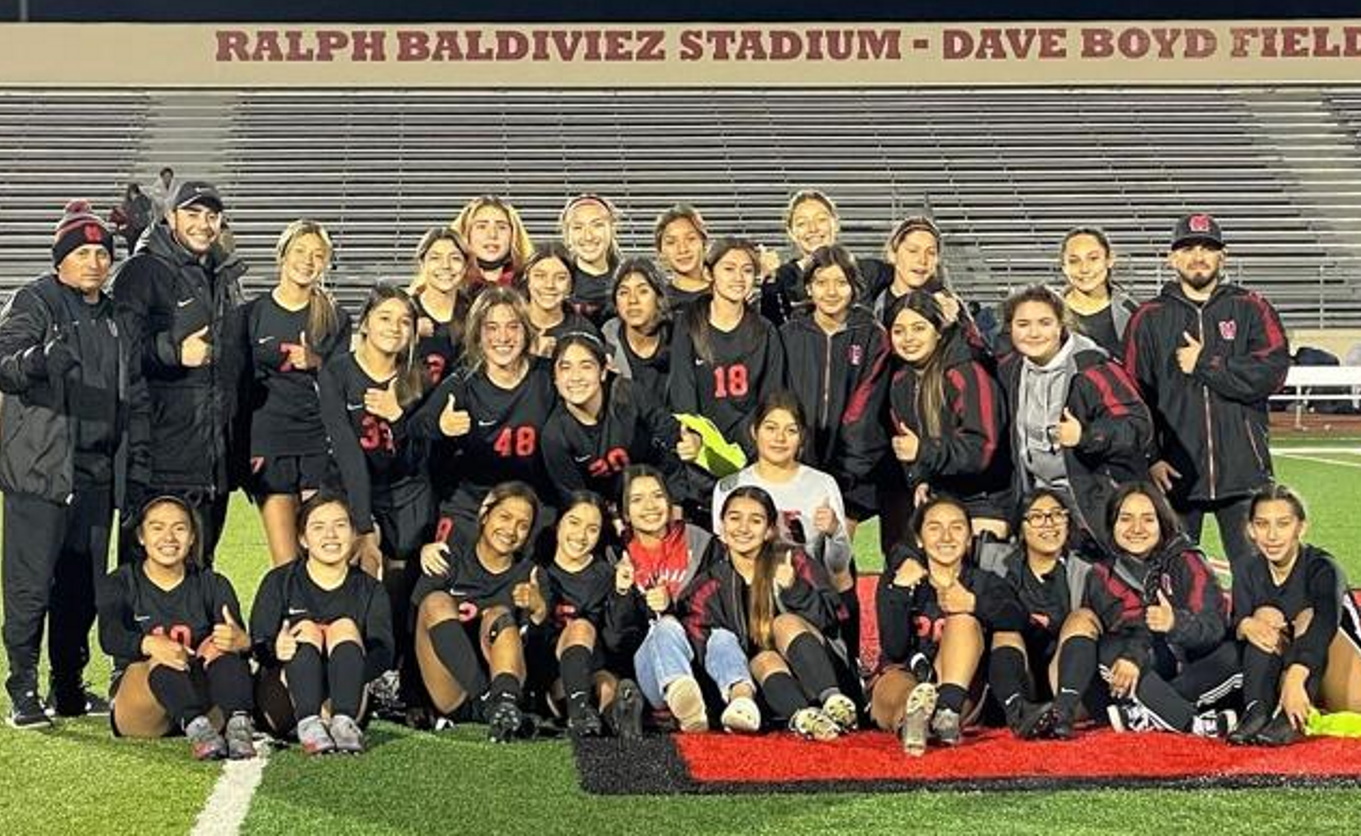 ---
The Santa Maria Saints girls soccer team is heading to its second straight CIF Central Section championship game.
The Saints (13-6-4) came back from a 1-0 halftime deficit to defeat Ocean League rival Morro Bay 3-1 Tuesday night at the Saints' Ralph Baldiviez Stadium in the CIF-CS Division 4 semifinals, setting up a rematch for the title Friday night against the Kerman Lions (27-3).
The Saints are the Division's No. 2 seed and broke through for their first win of the year against Morro Bay after a tie and a loss to the Pirates during the regular season.
Kerman (27-3), the North Sequoia League champion and Division 4's top seed, beat 12th-seeded Yosemite 5-0 Tuesday night.
The Saints beat the Lions 3-2 in last year's Division 5 championship game.
"We won that game with a goal with just two minutes left in the game," said Santa Maria High Athletic Director Dan Ellington. "They bumped both of us up to Division 4 this year and so, we meet again."
Morro Bay came out with more energy Tuesday night, pushing the attack and playing most of the first half on the Saints' side of the pitch.
The Pirates' Jessica Chavez scored on a penalty kick against Saints goalkeeper Eileen Ventura in the 24th minute of the half and held a 1-0 edge heading into halftime.
"We started out flat – just didn't have any energy in the first half," said Santa Maria head coach Cristian Alvarez. "But we took the time to re-group at halftime, refocused and accomplished our goal.
"And Eileen – she was great, she kept us in the game. This is her first year on the varsity and had to step up after our first two goal keepers went down for the year with torn ACLs. She shut Morro Bay down after that penalty kick and is a big reason we were able to win this game."
The Saints came to life after Paola Diaz tied the game on a penalty kick in the 28th minute of the second half.
"Paola is always so calm and composed," said Alvarez. "The girls took their cue from her and stayed calm and focused but that goal really brought our energy level way back up."
Santa Maria took a 2-1 lead barely two minutes later when Yvette Abundiz lofted a corner kick in front of the goal that Lizbeth Velazquez headed into the net.
"Yvette and Lizbeth are both seniors and there is an amazing chemistry between those two. Liz located the ball and followed through with a header that gave us the lead."
In the 36th minute, Jacqueline Guerrero scored an insurance goal for the final margin of victory.
"Yvette hit Jacqui with a crossing pass. Jacqui made a great run at it and just knocked it past their keeper."
"Our girls played a great game. They really dominated in the field for most of the game," said Morro Bay head coach Kim Wishon. "I think Santa Maria got lucky but that's how soccer goes."
"Kerman is a tough team. They haven't been scored on in the playoffs," said Alvarez. "And I'm sure it's going to be hot. Last year, it was over 100 degrees when we played them. The referee stopped the game midway through the first and second half so both sides could get a water break."
"It's going to be hot again in Kerman," said Ellington. "And I'm sure they were rooting for us tonight so they would get the match they wanted – a rematch against us for the championship."