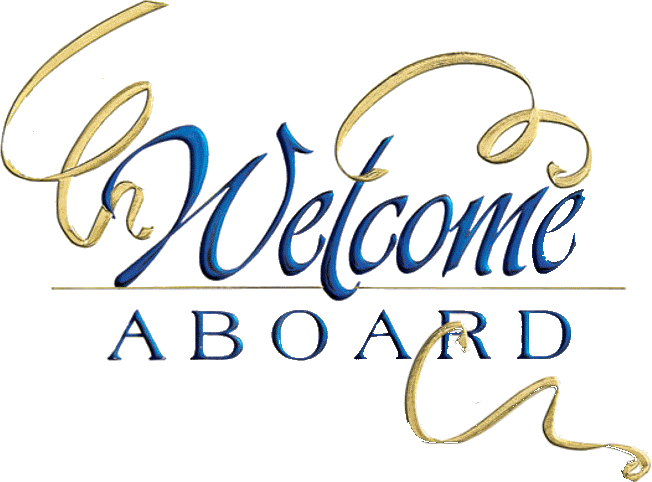 Rosa Mendoza-Martinez - Counselor
My name is Rosa Mendoza. It is my first year being a counselor here at SMHS. Previously I was on the SMHS campus as the EAOP College site coordinator. I am looking forward to continue working on this campus in a different capacity. I love SMHS and the amazing students that we have here on our campus! Grateful to be able work at the best high school in Santa Maria
Christian Basulto - Science
My name is Christian Basulto. I was born and raised here in Santa Maria, CA. This is my first year at Santa Maria High School and I am very excited to embark on new adventures with this school and its amazing students. I graduated on the beach from the University of California Santa Barbara. Olé Gauchos! On my free time, I enjoy exercising. Whether it be lifting weights, running, hiking, or playing sports, you will always find me being active. I am a huge sports fan. I played football, volleyball, basketball, and soccer in high school. I absolutely love traveling. Going to different countries around the world, learning about their culture, and eating their delicious foods is an incredibly fun and humbling experience! I am honored and privileged to work within my hometown community. I hope to establish strong and ongoing relationships with the students, student-athletes, staff, and supporting community of Santa Maria High School. Go Saints
Jordan Willis - English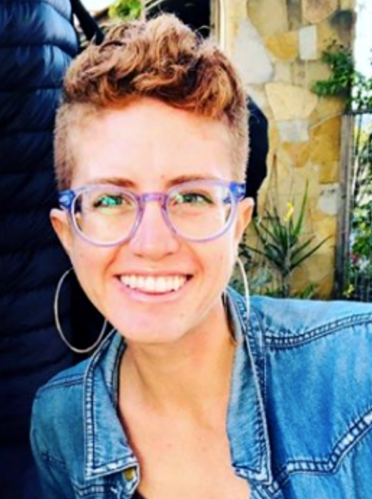 My name is Jordan Willis. I was born and raised in the great state of California. While my heart will always be in my home state, I also possess a passion for traveling. I have been fortunate to be a part of teaching communities both domestic and abroad, and my love of travel, cultures, literature, and history root my lessons in lived experience and personal narrative. I strive for an environment of global inclusion and educational equity in my classroom. ​Thank you for being an integral part of my teaching and learning family!
Nicki Pedeliski - Family and Consumer Sciences
Hi, I'm Nicki Pedeliski, and I am joining the Family and Consumer Sciences team here at Santa Maria High School. I am originally from a very small town in North Dakota and moved to Omaha, Nebraska after I graduated from North Dakota State University in 2012. I have taught all topics in Family and Consumer Sciences and enjoy providing opportunities for personal development and preparation for adult life through FCS course work. I have earned Master Adviser Mentor status with Family Career and Community Leaders of America (FCCLA) and am passionate about advising FCCLA. I am entering my 9th year as an FCS teacher and FCCLA adviser.
I have one fur-son, Chandler, who loves cheese, going for walks and squeaky toys. I am a pizza addict, enjoy cooking and baking and the beach! I am currently working towards my masters degree in Organizational Leadership.
Cheng Zhang - Math
My name is Cheng Zhang. I was born and raised in a small farming town in northern China. At the age of 19, I moved to New Orleans for college. Coming from a family of teachers and professors, it was a natural choice for me to pursue teaching as a career. I moved to Austin, TX after getting my Bachelor's in Mathematics from Tulane University and taught there for 6 years. I also got my Masters in Statistics from Texas A&M University while working as a high school math teacher.
I have two fur-doghters, Buffy and Gracie. Buffy is a 14-year-old Bichon Frisé who enjoys snacking all day long and Gracie is a Mini Schnauzer who loves kisses and cuddles.
Sierra Taylor - English
My name is Ms. Sierra Taylor and I am a new teacher to Santa Maria High School. I graduated from Cal Poly, San Luis Obispo in 2019 with a B.A. in English and I am currently working on my M.A. in Education- Curriculum and Instruction (so I am a teacher and a student at the same time!). I grew up in Folsom, California with my mother and younger brother and was raised with a loving affinity of Johnny Cash. When I'm not teaching, I like to spend with my family, care for my many many plants, and cozy up on my couch with a good book and a cup of coffee. Some fun facts about me: I have a sourdough starter that has been alive for over 100 years, her name is Eleanore; I went backpacking for a month in Southeast Asia after I graduated college; and I wish I could have a Christmas tree in my living room year-round. I hope to foster meaningful relationships with my students, their supporters, the SMHS team, and the Santa Maria community throughout this year. Go Saints!
Kenya Mendoza - Math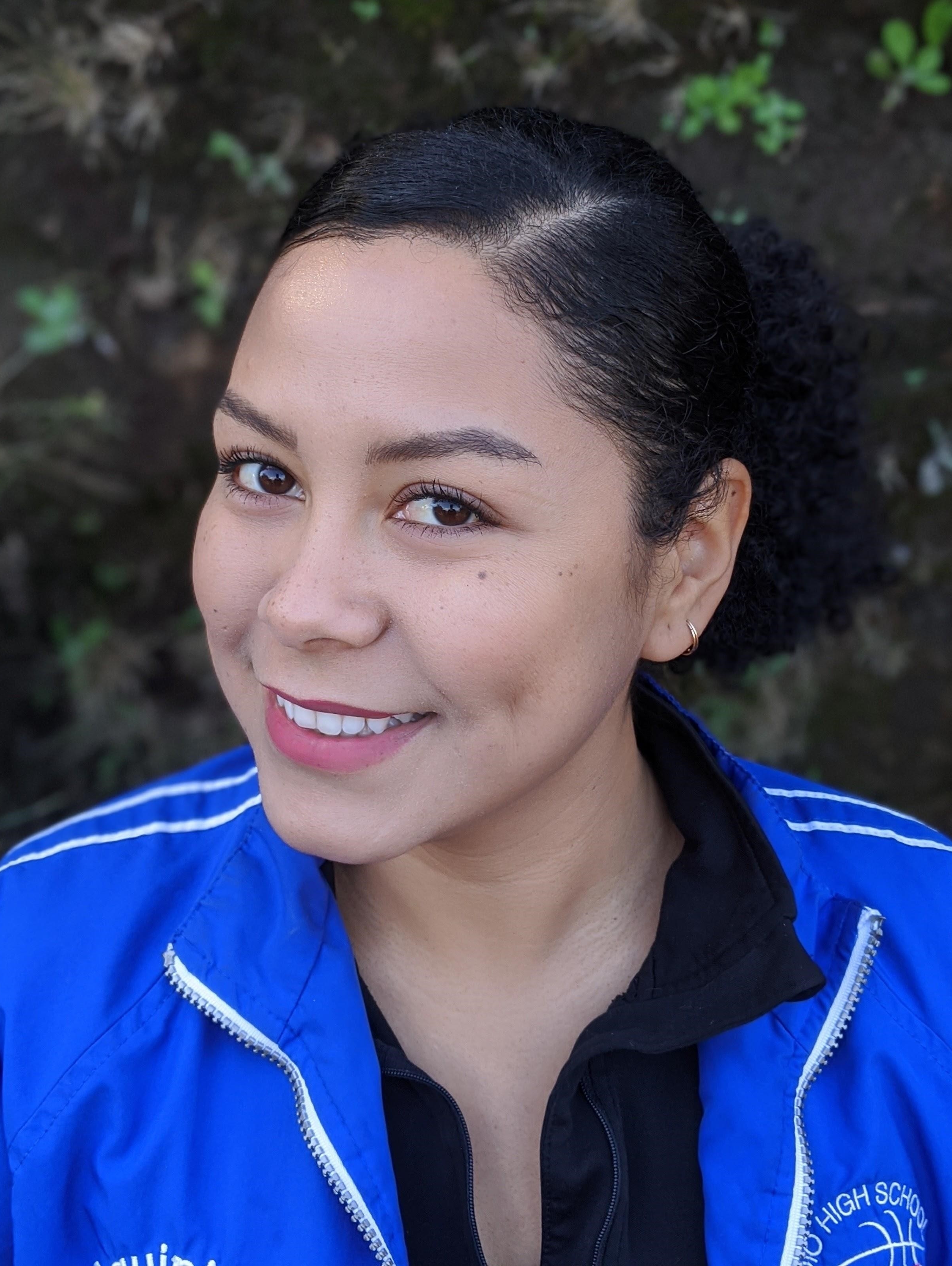 My name is Kenya Mendoza and I am a teacher at Santa Maria High. I have been teaching for 8 years at different sites: Markham Middle School, Kermit Mckenzie Jr High, Righetti High School, and now Santa Maria High School. I graduated with my B.S in Mathematics and my Masters in Education from UCLA. Go Bruins!
I love spending time with family, dancing, listening to music, gardening, and being outdoors. I am excited to become part of the Saints staff and even more thrilled to meet the Santa Maria High School students and community!
Petra Lewis - Special Ed
Mrs. Lewis comes to Santa Maria High School from Solvang, a small Danish town 40 miles away. She attended Santa Ynez High School where she was involved in volleyball, basketball, track & field, FFA, Interact Club, and Mock Trial.
Upon high school graduation, she attended Santa Barbara City College and then transferred to Fresno State University. Following graduation, with her B.A. degree, Mrs. Lewis enrolled in Antioch University, Santa Barbara where she obtained a Multiple Subject credential, Education Specialist credential and her masters in Education. #MasteredIt
Mrs. Lewis currently resides in Los Alamos with her husband Travis and daughter, Sadie James. When she is not teaching she enjoys coaching volleyball, going to Dodger games, crafting, going on day trips around the central coast, and organizing and decorating her home.
Kimi Yamamoto - Agriculture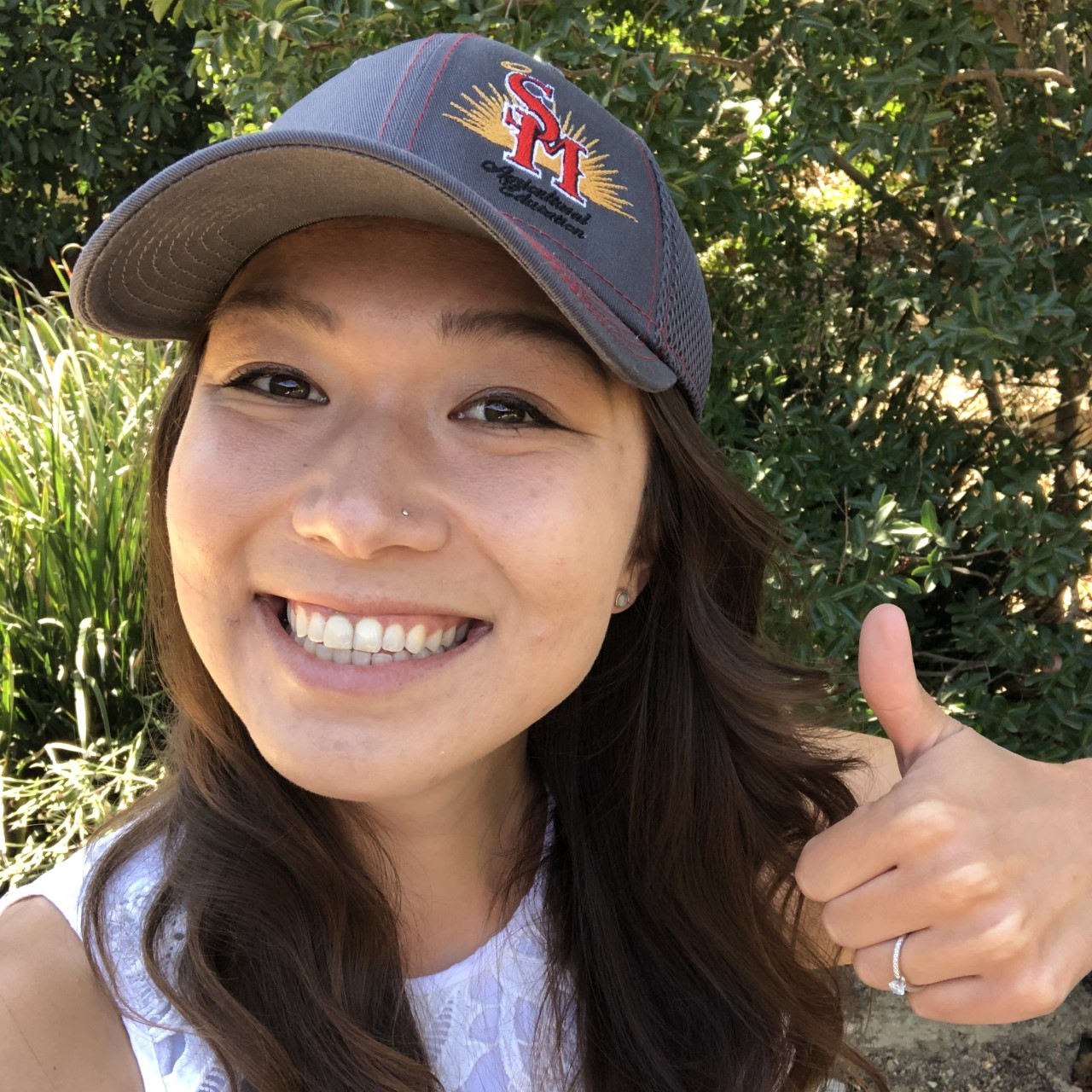 Hello! My name is Kimi Yamamoto and I am so excited to join the Santa Maria High School Team as an Agriculture Teacher. I am from Santa Paula, a small agricultural community in Ventura County. I attended Santa Paula High School where I was introduced to agricultural education through FFA and found my passion for raising animals. I received my bachelor's degree in Animal Science and a minor in Biology from Cal Poly, San Luis Obispo. During my undergraduate studies, I was fortunate to study abroad at Massey University in New Zealand. After graduation I lived and worked on a small urban farm in Goleta. I taught children about sustainable agriculture through afterschool programs and summer camps. The next stop in my journey was alternating between substitute teaching for part of the year and living in Brazil for the rest of the year where I taught English as a Foreign Language. I returned to graduate school at Cal Poly and received my teaching credentials and Masters in Agricultural Education. I was the luckiest student teacher and was placed here at Santa Maria High School last year and was even more fortunate to officially join the team for the 2020 - 2021 school year. Go Saints!
Cristina Carrillo - Spanish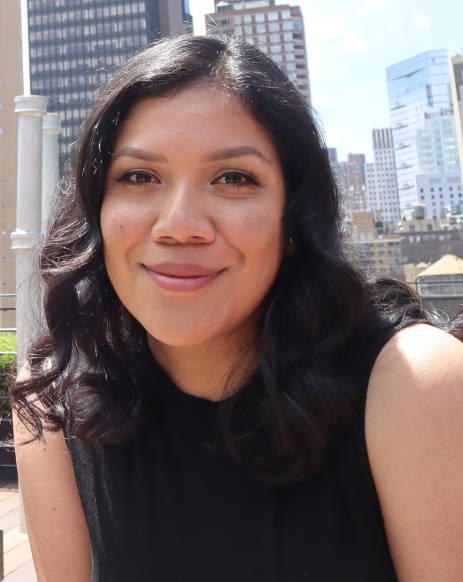 Hola! My name is Cristina Carrillo. I am a first year Spanish teacher. I have been part of this school district since 2016 working as a translator, bilingual instructional assistant and substitute teacher.
I was born in Mexico and I moved to Santa Maria when I was 12. I graduated from SMHS back in 2011. I attended UCSB, University of Basque Country in Spain and most recently CalPoly SLO to complete my credential program.
I love traveling and have a passion for learning about new cultures and seeing different types of architecture. You can usually catch me looking at cheap flights and airbnbs. I lived in Spain for two years. My two favorite places in the world are my hometown Quiroga Michoacan in Mexico and Cadiz in Spain.
I am super thankful and excited to be back and be part of the SMHS community again! Go Saints!
Laura Bergstrom - English
My name is Laura Bergstrom. I come from Fresno, California and am excited to start my first year teaching Santa Maria High School. I am relatively new at teaching students at the high school level, but have been teaching for about 10 years now. I possess a MA in English-Composition from California State University, Fresno. I have a passion for my subject matter and building connections between the work of my class and the skills necessary for my students to become powerful agents in our community . When I am not teaching, my family and I love to spend time at the beach, hiking, traveling, and anything else that might take us outdoors. GO SAINTS!!!
Charles Siegel - Physical Education
I am a Physical Education teacher at SM, I have a B.S in Kinesiology and M.S in Kinesiology with a Single Subject Teaching Credential in Physical Education. I am exited for this coming year at SM. Please feel free to contact me at csiegel@smjuhsd.org or 805-925-2567 ext. 3545